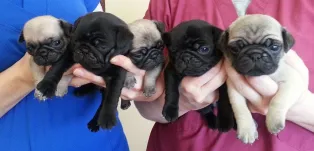 We at West Market Veterinary Hospital in Greensboro, North Carolina welcome you to our practice! Not only will you find a friendly and helpful team of veterinary professionals, but you will also find a clean, comfortable, and inviting facility for you and your best furry friend. Call us at (336) 292-4753 to schedule an appointment that is convenient for you.
Be sure to bring any medical and vaccination history about your pet. It will help us immensely in assisting you with a total healthcare plan for your best friend.
We welcome you to our hospital and are happy to assist you and your pet in any way possible.