West Market Veterinary Hospital can provide your pet with a lifetime's worth of health and wellness care.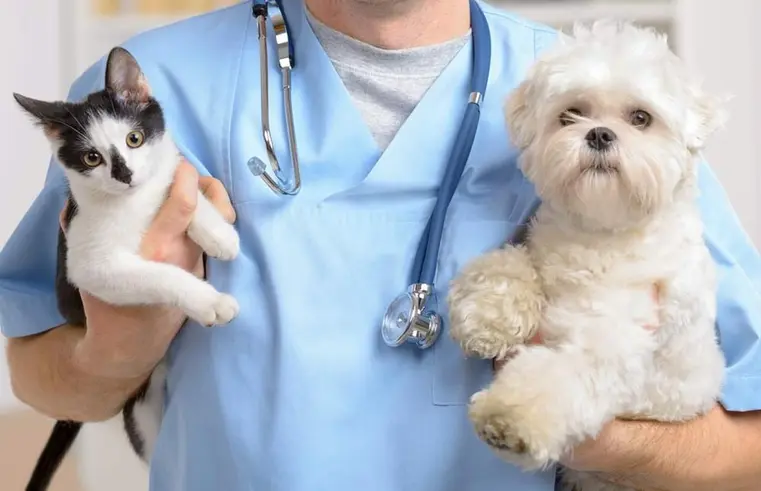 Our Greensboro Veterinary Services
Yearly Exams - Yearly exams are essential for catching any health threats as early as possible. Our veterinarian in Greensboro performs careful internal and external evaluations, from looking at the eyes and eyes to running laboratory tests and checking vital signs.

Vaccinations - Vaccinations trigger the body to produce the necessary antibodies to protect your pet against specific infectious diseases. The most essential of these, known as "core vaccinations," are required to protect against rabies, distemper, canine hepatitis and parvo, and feline calicivirus and FPV. Once we have administered these vaccines, it's equally important to administer booster shots every so often so the protection won't fade away.

Pet Surgery - Our veterinarian in Greensboro can perform a variety of soft tissue surgeries, from emergency surgery to preventative procedures such as spaying and neutering (which prevents unwanted litters while also removing many health risks associated with sexual maturity, from aggressive behavior to reproductive cancers). Our advanced radiosurgery means less post-operative pain and bleeding, along with cold laser therapy to speed tissue healing.

Dental Cleaning- Dental cleaning is critical for safeguarding your pet's mouth against destructive bacteria that feed on tartar. Our instruments and techniques can remove even stubborn tartar under the gum line. We can also check for signs of tooth damage, gum disease and oral cancer.

Wellness Care - Even though we're a full-service veterinary hospital, we would always rather prevent an illness if possible. We can optimize your pet's wellness by watching his weight, recommending the right nutritional balance, and helping you with healthy lifestyle and home care tips such as proper home grooming and how to brush your pet's teeth.

Health Maintenance Service - Trust our full-service veterinary hospital to help your pet maintain the upper hand over health threats and chronic conditions. For instance, pets with chronic joint pain and inflammation may benefit from laser therapy to increase circulation and support cellular repair, or from nutraceuticals that provide essential support for particular conditions.

Diagnostic Services - Our animal hospital utilizes state-of-the-art diagnostic services. These include high-quality X-rays and an on-site lab where we process a wide range of tests quickly and accurately.

Hospitalization - If your pet requires hospitalization, don't panic -- contact us! We can arrange the necessary hospitalization to make sure your companion is in good hands throughout his recovery.
Contact Our Greensboro Veterinarian Today!
Call (336) 292-4753 to schedule a veterinary service from our Greensboro veterinarian. We're always ready to help your pet!